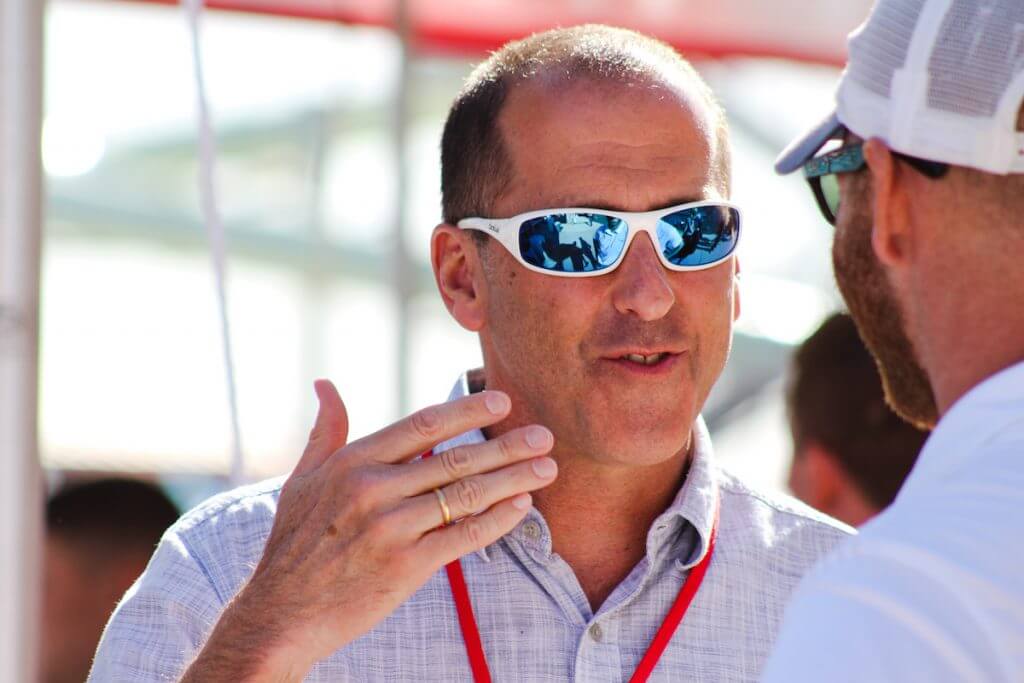 Mike Unger — Photo Courtesy: Taylor Brien
Left Sidebar
USA Swimming COO Mike Unger Departing Organization, Heading to FINA as Director of Sports Competition
Swimming World has learned from multiple sources that Mike Unger will be leaving USA Swimming.
Since 1993, Unger has been a consistent presence in the USA Swimming organization, and for more than a decade, Unger has been the No. 2 figure with the organization, first behind Chuck Wielgus and for the last five year's as Tim Hinchey's chief lieutenant. But Unger is now headed to work for FINA as its Director of Sports Competition. Swimming World has learned that Unger's final day at USA Swimming before he begins his new globally-focused role will be December 31.
Unger's current title is Chief Operating Officer, and before that, he was the Assistant Executive Director and the interim Executive Director, stepping into the leadership role when Wielgus was battling cancer and then after Wielgus passed away in April 2017. Unger was considered a candidate for the permanent lead job that eventually went to Hinchey, but he remained with the organization and served as a key figure in the leadup to the delayed Tokyo Olympics.
While at USA Swimming, Unger has also worked as National Events Director, Marketing Director and National Team Coordinator, and he oversaw all major USA Swimming-hosted events, including the Olympic Trials, Nationals, Golden Goggles, the Duel in the Pool and, in 2014, the Pan Pacific Championships. He has played a role in just about every department at USA Swimming at some point during his long tenure with the organization.
Under Unger's leadership, USA Swimming has elevated its Olympic Trials from a 4,000-seat arena at the IUPUI Natatorium in 2000 to a 10,000-seat temporary venue in a Long Beach, Calif., parking lot in 2008 to the major sporting event that it now is. Four straight Trials have been held inside an Omaha, Neb., basketball arena that can seat around 14,000 fans when set up for swimming, and Unger has been among those whose efforts have helped grow the sport and put on an event of such significance.
Unger has also been involved in all major swimming telecasts since the 1996 Olympics. He has typically sat in the production truck, and he has been a voice in the ear for commentators Dan Hicks and Rowdy Gaines for seven Olympics (Atlanta 1996, Sydney 2000, Athens 2004, Beijing 2008, London 2012, Rio 2016, Tokyo 2020). He has also helped out the production efforts for domestic and collegiate swimming telecasts.
In 2016, Unger was honored on Swimming World's list of the 10 most impactful people in the sport, and he will continue his involvement with the sport at FINA. It is unclear exactly what his role will include with the international governing body, but we can expect that Unger will be heavily involved in the operation of the World Championships and FINA's World Cup series in various sports, as well as the Olympic Games.
Related